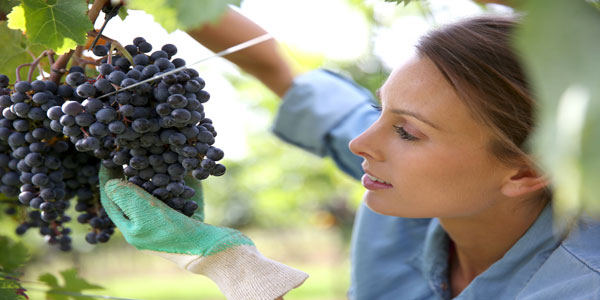 In the agricultural industry, low maintenance food contact approved vine wire certainly has its place.
In most instances, vine wire is used for growing fruit in vineyards and orchards. Vine wire is ideal for growing fruit and vines, but it is also quite important in the beekeeping industry.
If wire is going to be in contact with food products, it is required to meet with certain standards and regulations. If you want the best performance from your vine wire, choose wire that offers the following benefits / characteristics:
• Stainless steel composition with 18% chrome and 8% nickel for the best corrosion resistance.
• ISO 9001:2015 certified.
• Requires little maintenance and is able to meet with international standards and requirements.
At Sadevinox, we believe that only the finest quality wire will be acceptable for our clients. Our stainless steel vine wire, which is sold in France, Canada, the USA as well as several other regions, is available as follows on our catalogue:
• Stainless steel trellising brace wire – this vine wire is ideal for fruit growing as it is easily twisted and installed. This vine wire only comes in 3mm diameter and can effectively handle a load of 500kg to 570kg. We can arrange a roll length to suit your requirements.
• Stainless steel trellising line wire – this vine wire is ideal for growing vines where damage to the shoots of the vine is feared. The wire offers a 3% elongation. There are various wire thicknesses ranging from 1.2mm to 2.4mm. The wire you choose will depend on the type of fruit or vine that you are growing.
• Stainless steel frame wire – this particular type of vine wire is better suited to beekeeping. As it does not rust, you can expect long term outdoor use from it. At Sadev Inox we stock 0.45mm frame wire that can handle a total weight of 9kg to 11kg. We can arrange roll lengths according to your requirements.
Top quality stainless steel vine wire available at Sadevinox
At Sadevinox, our stainless steel vine wire is of an exceptional quality. Our stainless steel ensures low maintenance is required and also ensures that wire products can be exposed to the elements without showing pre-mature wear and tear.
If you would like to buy vine wire or learn more about our other stainless steel wire products, contact us via This email address is being protected from spambots. You need JavaScript enabled to view it. or telephone at Sadevinox today.